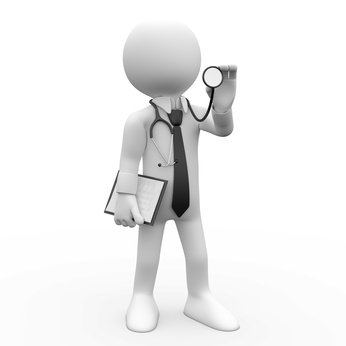 We can be your doctor
Linguaid is the only consultancy in the world that is specialised in carrying out diagnostics of the sales and marketing activities of your language school. Here are the few of the areas we address:
Offer: do you know your USPs (unique selling propositions)? Are they clear enough for your learners and clients? Are you targeting the right markets? Is your mission statement clear enough, in place and shared by your colleagues? Your school is now in a fierce competitive environment. Are you doing enough to get ahead?
Marketing: analysis of current online, digital, direct, and indirect marketing activities. Imagine your school is working with too many agents and paying them too many commissions. Where do you need to start to getting more direct sales? Or if you have a website, where does it need improving? Are you getting enough traffic to your site? Are enough potential language learners contacting you?
Sales: observing and analysing the sales activities of your sales staff. How are they performing on the telephone? How welcoming are they? Are they converting enough incoming calls into sales?
Wherever your school, we'll come onsite and carry out a diagnostic to observe, analyse and take notes. Here is how it works:
I had been following Joss and Linguaid for some time and I was very impressed with the value add blog content. So I arranged a skype call with Joss. Prior to the call, I was very skeptical about the idea of contracting an external consultant – I mean "what value could anyone from outside add to my business, the business I created, in just a couple of days?" Through our initial Skype contact and thanks to Joss's pertinent questions, he identified ways in which he could assist me with the growth of my business and we agreed for a two day onsite visit for the following month. During the visit, his relaxed persona immediately put the sales team at ease and allowed him to quickly ascertain a number of factors that, if addressed, could significantly increase our sales conversion rate. Four months on, I am slowly but surely implementing Joss's recommendations and noticing marked improvements. Thank you Joss!
Chris Haworth, CEO, AIL Madrid
Our process
Following a few exchanges with the language school director on Skype to establish the major needs, we send off a service agreement that includes the diagnostic specifications, the dates and the price. Once signed, we move into action.
Our diagnostics take 1 day. They are carried out predominantly on-site (we can do them remotely but much prefer them onsite). We need to:
interview key personnel (interviews take about an hour),
have a look at your CRM (customer relationship management) system,
check out your marketing tools,
observe a language class,
observe your sales people in action
wrap up with a mini-session with the director to finalise and pitch a few ideas
The 2nd day is in our offices. We go through our notes and create a presentation that includes:
your USPs
a mini SWOT
our recommendations
The 3rd day is where we make our presentation. This can be done onsite or remotely – it is usually done with the stakeholders (mainly the language school owner(s) and director(s), and can be followed with other key members of staff. They are always followed by a strategy session to work out a mini-action plan to see how the school will implement the changes.
Our methodology
We use a combination of Berne's Organisational Theory and NLP (Neurolinguistic Programming) to help us make the interviews and observations as effective as possible. We have a combined 50 years of experience in language training – we know your business, and we know how to help you improve your sales and marketing.
Cost
Please contact us to discuss and we'll send you our quote. Transport, lodging and meals are excluded. VAT (sales tax) is not included for most internationally based schools.
Contact us now (you can use the form below too) to set up a first Skype call to go through your needs!