Is Face-to-Face Language Teaching Doomed?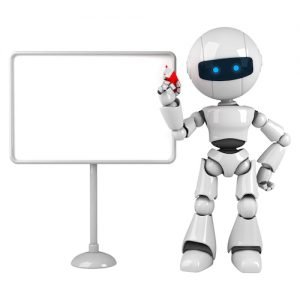 I was recently asked to write a guest blog post for ELTjam about the factors that can lead to the success or failure of an eLearning project. Since language trainers today are being pushed more and more towards replacing face-to-face lessons with cheaper digital alternatives, as well as having created my own digital language learning solution LearnBook, the issue of how well users are informed about the decision to subscribe to an eLearning system has become personally and professionally very important to me. I'd like to share some of my experiences and discoveries to help those thinking of subscribing to or developing their own digital language learning solutions become better informed before taking the jump.
The Rise of Digital
First, just to be clear, I'm a huge fan of eLearning and the potential it has. I firmly believe online learning is at the point Facebook was a decade ago, when it was an up-and-coming novelty, though not ubiquitous enough yet to command the notoriety it does today. Back then, Facebook had most of the same features, but the power it gained from the 'network effect' (market dominance through highest number of subscribers) was still growing. Many user segments could still  ignore it as a young person's play-thing that held no usefulness to them. Today, those same features, combined with being used by more than a quarter of the total population of the world, have led to Facebook being an almost unavoidable life tool, similar to a mobile phone or an email address. These technologies have reached the point where to not subscribe to them means potentially missing out on  personal and professional opportunities. I believe, with the training market becoming ever more competitive on price, that digital media of instruction are heading in this same direction.
Identifying the Problem
Having spent a significant amount of time researching and testing different online learning theories and solutions, I decided it was time to realise my own emerging vision of what an online learning tool specifically for language training would look like. I took my initial development strategy from the Lean Startup movement (see publications by Eric Ries, Steve Blank and Ash Maurya for more info). This involves first developing theories about your target customers, then quickly testing those initial theories by going out and speaking directly to potential 'early adopters'. These conversations lead to the development of minimal prototypes that can already be placed in the hands of those motivated early customers. This way, the developer can very quickly uncovered different problems the users have before even considering what they want to build as a final solution. The result will be based on what its users really need to solve their problems. One great example of this implementation is ELTjam's Learner Experience Design approach, inspired by User Experience Design, the process of making human – computer interaction a simple and pleasurable experience by constantly creating and testing prototypes to evaluate the design from multiple angles.
Talking to language trainers and their organisations (in my habitual context of corporate language training), as well as working as a blended learning consultant, I've had a lot of interesting conversations with a variety of different customer profiles. I gained one significant insight: a lot of language trainers and their trainees simply don't want to do eLearning, full stop. They want to keep the face-to-face contact they know and love, enjoying the conviviality that comes with adult English lessons. For an hour a week they can take a break from the humdrum of the daily grind to have a bit of fun, watch some videos and freely share their personal views. As anyone who has explored this profession will attest, there is a fine line between the work of an Enàglish trainer and that of an amateur psychotherapist. The language class creates a safe space of confidential sharing, somewhere the stressed admin assistant can let off steam about their boss without fear of reprisal, all the while feeling proud of themselves for having done so while developing their foreign language skill.
The Death of Face-to-Face?
When it comes to replacing face-to-face sessions with eLearning through traditional Learning Management Systems, with static content and interactive quizzes, we take away the personal contact that forms one of the fundamental intrinsic motivations that is key to adult language development. The learner is left to self-motivate to complete language tasks – something they might not be so intrinsically keen on doing. Self-improvement as a motivation is something very difficult to sustain for long periods of time, as anyone with a 12-month gym membership will know. The standard thinking is that this motivational deficit can be countered using modern digital learning strategies, like gamification, social learning, etc. But for language training, as perhaps  other forms of professional training, we're simply putting lipstick on a pig. If the eLearning was not welcome in the first place, nothing will bring back the deep instrinsic motivation of a live session in front of a trainer. This leaves language training in a bit of a pickle. On one hand, trainees prefer intimate contact with their trainers over self-access eLearning, and on the other, we have the increasingly competitive corporate training market full of rock-bottom training prices designed to suit corporate projects of scale. It seems as if purist language trainers are doomed to be outcompeted by large language training organisations like Speexx or Global English, with trainees' motivation, enjoyment, and ultimately progress, placed on the alter of budgetary sacrifice.
Luckily, my experience over the past year has shown, in some contexts, that many quality language schools are not only surviving, but thriving. This has been thanks to a doubling-down of efforts to win and retain customer segments who either haven't lost their love for personalised, face-to-face training, or who have become disillusioned after trying the industrialised alternative. Far from struggling, many of these successful examples in France are growing in revenue and expanding their businesses. This, to me, is a shining beacon of hope for the future of language training – that scalable, standardised solutions cannot always compete with traditional, personalised training offers.
That said, these institutions and trainers are still constantly facing the same problem mentioned above. The pricing expectation of many in the corporate sector is far from rising. With the need to pay trainers per hour of presence, and limiting group size a necessary requirement for quality, there simply is no viable pricing model to accommodate purely face-to-face training at such prices. Trainers are therefore forced to seek ways of reducing trainer presence time while billing the client the same number of training hours.
Mainstream eLearning Solutions
This brings us full-circle back to the problem stated above – the most obvious solution is to engage a mainstream language learning LMS with high-quality, pre-made content, such as English360 or Macmillan English Campus. One solution quality teachers employ is to 'blend' the online material with their face-to-face lessons at a acceptable ratio for all parties concerned. This turns the eLearning activities into necessary prerequisites for upcoming personal contact with the trainer, or consolidation of the meaningful exchanges from a previous lesson, giving the digital sessions a little of that intrinsic motivation we require for satisfactory completion rates and training impact. Some studies have shown this type of blended learning to be as effective as, if not more than, purely face-to-face training.
The only problem is that designing and deploying a blended solution takes a significant amount of time and resources. This is aggravated by a lack of official, broadly-accepted practises for digitising small training organisations and freelance trainers, leaving them to their own devices to redesign their training offers. Additionally, many of their clients likely chose their services for the very fact that they stick to purist, personalised language training principles, making the design process even more sensitive. Training organisations in particular require a process of change management, one which they can rarely afford, to ensure that their chosen solution is accepted and understood at the sales, marketing, admin and trainer level. Any inconsistencies can lead to doubt in the minds of trainees as to the credibility of the digital offer.
Alternative Solutions
With such a myriad of potential barriers and pitfalls, we have reached our first fundamental question we must answer if considering going digital: Are you ready to engage the necessary resources to lead a successful blended learning transition? If not, as is often the case with freelancer trainers and small organisations, alternatives exist. Although not the most attractive, some organisations offer 'tutored homework' – basically, homework activities specially selected for each trainee after face-to-face sessions, to be corrected by the trainer in the following session. This is simply an vaguely accepted means of billing clients for training time without the overhead of a trainer's salary. Another possibility is periodic 'discussion groups', large group role-plays or workshops where a high number of trainees can be billed at the same price as a small group class, offsetting the loss being made on individual face-to-face lessons.
In some cases, though, using digital solutions for language training may be unavoidable for other reasons. For example, training at a distance where meeting face-to-face would be impractical or impossible requires at the very least a video conferencing system to conduct lessons. In this case, however, blended learning or traditional eLearning should not be the first solution we turn to, unless cost saving is also a priority. There is no fundamental need to employ a different approach when there are ways of conducting a trainer's usual lessons online, without any major differences to content and quality. The word 'digital learning' typically conjures images of creating web pages with gapfills and interactive content, but this is an unhelpful stereotype. Face-to-face lessons can, with an appropriately modified approach, be conducted via video conferencing tools or chat clients like Whatsapp and Skype which offer video calls and messaging. If done cleverly, this approach can itself lead to training cost reductions.
Say, for example, I wish to conduct a professional role-play, but it's difficult to find a time that suits all my trainees. I could send the pdf role cards to each trainee by email, then record a Skype video message or WhatsApp audio message to take the first turn in the conversation. Each trainee could respond with their own message, giving them the flexibility to find free time to complete the activity asynchronously. At the end, the trainer could listen to the submissions and provide feedback in a subsequent face-to-face lesson or a shared Google Document. Billing for this lesson, in terms of time spent by trainees, should be less than time spent by the trainer, given that each trainee would have taken time to prepare, record and most likely re-record their submissions before sending. They could also be billed for the time taken for them to process and confirm their understanding of the corrections sent by the trainer, if working on a platform where logged-in time is efficiently tracked. This approach could restore the balance in the trainer's pricing model needed to turn a profit without turning to any kind of potentially demotivating eLearning content.
Conclusion
The choice of whether or not to adopt eLearning content and practises in language training is not black and white. It is a delicate decision, and not to be taken lightly if we wish to avoid wasted hours creating pages of content that are ultimately abandoned. Many considerations are needed before beginning the journey of digital integration, and some may need to consider alternatives to maintain the quality and attractiveness of their offer. The industry is driving trainers towards eLearning as an easy cost-saving solution, but this should not be at the core of the choice of which solution to take. Studying your or your organisation's current approach and its compatibility with digital media, sounding out attitudes towards eLearning amongst the trainers and trainees concerned, and estimating the projected resources required, are some of the main first steps towards confirming the need for any particular digital approach.
Article written by Richard Osborne of Osborne Solutions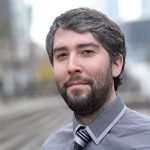 Richard is a CELTA and DELTA qualified language trainer and consultant. He started teaching professional English 9 years ago in Paris and became quickly involved in the pedagogic side of his training centre, in particular using digital training tools. He has since become an expert in digital solutions for the language training market, and started his own consulting company in 2017. He has also produced his own innovative solution to cutting the cost of language training called LearnBook. Richard has been working with Linguaid for the last year developing and delivering training courses on the difficult concept of Blended Langauge Learning.
https://linguaid.net/wp-content/uploads/Image-uploaded-from-iOS-7-e1535911935794.jpg
300
300
Richard Osborne
https://linguaid.net/wp-content/uploads/logo-linguaid-2017-uk-small-230.png
Richard Osborne
2018-05-20 21:02:32
2018-09-02 17:12:52
Is Face-to-Face Language Teaching Doomed?