5 essential Do's and Don'ts of marketing without copying everyone else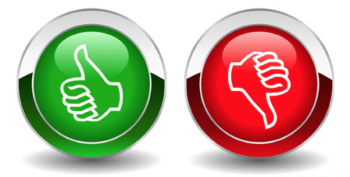 Defining the brand of your language business : 5 essential Do's and Don'ts of marketing without copying everyone else
Some language schools find themselves in a city where there are 20 more like them. Others stand on their own, flying the flag for language learning in a one-horse-town. No matter what your situation is, you are most likely wondering how to reach the right people to fill a class, pay the rent and grow your business. With all those worries, building a truly unique brand is often reduced to spending money on web design and advertising, signage and flyers. But today, let's take a step back to the roots and spend time instead of money. The following tips are easy to follow, require no programmers or designers, and will still help you to grow your audience without adding any effort.
Do : Tell your story 
Telling your own story is the one antidote you need when you feel that the market is too crowded. If you are feeling like just another language teacher or school director, think about why you first got started. How did you go about it? Who touched you, who motivated you? Your own background and your unique reason for starting will set you apart with ease because no two stories are ever the same. Best practice here is to start on the About section of your website, but I recommend strategically placed quotes throughout every website section to add impact.
Do: Create a good mood
Your website is about creating a sense of your whole business for customers. Who IS your school, who ARE you to bring these people to learn a new language with you? Try thinking of your whole website as the house you are welcoming the website visitors into. If you would offer them a drink and have them sit on a funky couch in your office, how can you recreate that feeling online? Which design elements and images, which words make the place feel unique to you? For inspiration, consider brands like Mailchimp or Irn Bru, which are bursting with personality and still entirely serious businesses.
Don't: Look and sound bland
Avoid stock photography, calling your one-person business a "we" when that isn't the case, and installing a template that you have not ever adjusted. Looking just like everyone else is a key to being forgettable, so go ahead and indulge that love of pink – within reason. The same goes for the language you decide to use on your website. Even a company can create a great sense of corporate personality for its customers by sharing inside jokes and challenges. If you are a single-teacher, don't worry about disguising your unique voice. Be enthusiastic, have fun with your communications, and you will stand out a mile from the rest.
Do: Focus on helping people
There are many reasons to start a business. Making more money, being the boss and the drive to be creative are many people's motivations. But underneath your reasons for keeping going every day, you must keep in mind that your business is here to help people achieve something in their lives. The impact you have is what forms the heart of your brand. What is it that you make easier for people? How do you help them get to what they really want?
Don't: Chase anyone and everyone
One of the core chapters of my Savvy Brand Toolkit for Online Teachers focuses on finding your true niche by envisaging the perfect client. Based on the strengths and competencies that are unique to you, the toolkit shows language teachers how they can become more attractive to everyone by focusing their messages on the circumstances of just one person. If your core message is "no job too big, no job too small, no job too English, no job too cheap", you start running the risk of being left with "no job at all". Instead, put a clear message out there that shows learners how you can help them achieve personal goals with ease.
Let's Recap
If you want to promote your business with a unique message, start with the heart of your own story. Your marketing efforts are more effective when you focus on how you can help. If you can consistently tell the positive story of your work in their lives, your brand will reap those positive rewards. So remember: Use your own words, your own preferences and your own personality. That way, the learners who phone or email you will get what they came for: a unique place to learn.
Kerstin Hammes teaches online, is an independent marketing and brand consultant and creator of the Savvy Brand Toolkit for Online Teachers. Connect with her on Twitter or Kerstinhammes.com to learn more.
https://linguaid.net/wp-content/uploads/Screenshot-2015-03-22-19.38.11-e1427049534250.png
177
350
Kerstin Hammes
https://linguaid.net/wp-content/uploads/logo-linguaid-2017-uk-small-230.png
Kerstin Hammes
2015-03-23 13:00:32
2015-03-23 13:28:47
5 essential Do's and Don'ts of marketing without copying everyone else