The Top 5 most popular Linguaid blog articles in 2014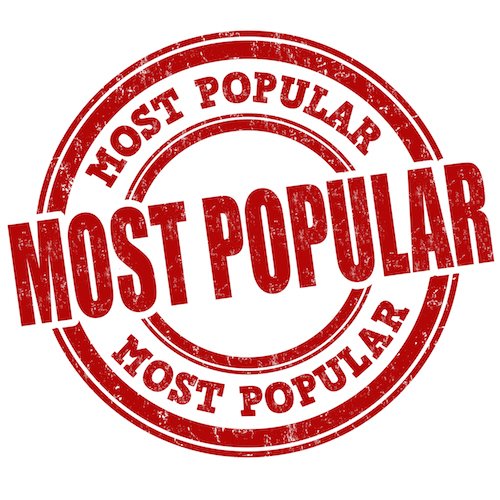 See what others schools liked and perhaps you'll find a few tips you didn't know about
In June last year I thought that it was time to practice what I preach about online marketing to my language school clients and I started taking the Linguaid blog a lot more seriously.
It's been a success: traffic has gone up, subscribers are being added at about 5 people a day, and lots of schools and teachers are contacting us asking for help.
Our first online training course "7 ways to generate leads for your Business English Courses" was launched and was a great a success, so much so that many more are planned for 2015.
We've done webinars for large websites such as www.languagelearningportal.com and www.wiziq.com and I visited over 12 countries helping schools with their marketing.
Most work came through people visiting the blog, browsing other articles and then contacting us. Although there are many more articles to come, and many more things we shall to do improve the site, 2014 has proved a good year, and here are the most popular articles for you to discover or peruse again.
1. THE RISE AND RISE OF CORPORATE BLENDED LANGUAGE LEARNING
This article was written by Andrew, and was taken from his white paper on corporate blended language learning. He takes us through the evolution of elearning to blended learning and what is needed to make it successful. To come (and not too soon) is part 2, "How to build a corporate blended language learning platform that works.
2. 10 TIPS TO IMPROVE YOUR LANGUAGE COURSE EVALUATION QUESTIONNAIRES
This is one of my favourite blog posts and one of which I am most proud. It got a lot of good reaction on LinkedIn and I think that it is very useful and practical for any school and teacher out there.
3. WHAT INDEPENDENT LANGUAGE TRAINERS SHOULD DO TO GET MORE CORPORATE CLIENTS
At first glance I was surprised that this post was so popular but then I realised that there are a lot more independent trainers out there than schools themselves. With the advent of Internet and the possibility to use lots of cheap tools to help independents build their businesses, it makes perfect sense.
4. 10 TIPS TO HELP YOU MANAGE THE TEACHERS IN YOUR LANGUAGE SCHOOL
I was a bit worried about the potential reaction to this article but luckily it went down well. Lots of people contacted us confidentially with some horror stories about what they had to go through due to bad management. I had sent this article to 3 managers whose opinion I respected beforehand and they were all positive. I am a big believer in language school owners and managing directors taking the time to foster a positive company culture. The results in terms of branding, quality and long-term results are almost always positive.
5. MOTIVATION – THE MOST IMPORTANT WORD IN SELLING YOUR LANGUAGE TRAINING TO BUSINESSES
Another one of my favourite articles. Not many think about the effects on motivation from all of the different actors in a successful language training course. We all think about the student, but everybody else involved needs to be motivated too.
To have a look at all of the articles on our blog, please click here. To sign-up for our Monday newsletter, please click here. If you have some interesting projects and needs for your language training business for 2015, feel free to contact us using our form here.
https://linguaid.net/wp-content/uploads/xvfdghjfk.jpg
500
500
Joss Frimond
https://linguaid.net/wp-content/uploads/logo-linguaid-2017-uk-small-230.png
Joss Frimond
2015-01-25 20:39:17
2015-01-25 20:54:59
The Top 5 most popular Linguaid blog articles in 2014