How to see what your competitors' sites are doing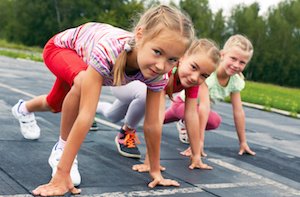 Improve your language school web marketing through better data analysis
It is now becoming increasingly easy to track how your own site is doing. Google provides two free tools called Analytics and Webmaster Tools that allow you to see various things to help you better understand the performance of your website, for example:
Number of visitors
Number of visitors to specific pages
General search queries that arrive to your site (impressions and clicks)
Where the traffic comes from (social media, referrals, direct, email, etc.)
Some demographic information
Errors on your website and how to fix them
Links to your website
This last one is the one I want to talk to you about today.
A lot of the time, people ask me how do they know if their website is performing well. They see other websites for languages schools and large online platforms performing well. They've paid a lot of money to web agencies to make a cool looking website and yet other ones are getting higher rankings in Google. How is this possible?
Domain Authority
More and more, websites are being checked for domain authority. This is an indicator that is based on basically 2 main things:
How often your website is being cited (e.g. through social media)
Which websites link to your website (according to their own domain authority)
If you website is being cited a lot (e.g. through social media) and lots of high authority websites are linking to your site, then this will improve your own domain authority.
From then on, if your site has a good, clean structure, and many pages are optimised for SEO (a post on this will be coming soon), then your website will perform well in Google search rankings. Domain authority is the key.
Your competitors' sites
What's great is that there are now applications that can help you see how and your competitors' sites are faring and why. This in turn will give you some ideas on how to improve your own performance.
Here are 3 applications that most experts recommend:
Buzzsumo's welcoming headline on their website says "Analyze what content performs best for any topic or competitor". So you can put in a topic such as "English course" or a website such as www.babbel.com. You then get a list of pages that have been shared through social media. If you look carefully, you can see two very cool buttons called:
The "Backlinks" button shows websites that link to that page. The "Sharers" button shows accounts on Twitter that have shared that page.
So as well as seeing what is popular, you can also see how it's popular and who is sharing it. This will give you very useful ideas on topics that you can write about to try to get the same level or popularity. And the people that you can reach out to ask them to share too.
For example, Babbel.com posted a popular article called "Why Learn Spanish in America?". This was shared over 6,000 times on Facebook (probably through paid advertising), 163 times on LinkedIn and 85 times on Twitter and a whole load of sites too via Backlinks. If you were to write an article called "20 excellent places to learn Spanish in America", then there is a good chance that a lot of those people would be interested in sharing your article too. You will have to make the effort to contact them though yourself and this takes time and research (this is called "outreach". I'll discuss this in a future article too).
Majestic SEO is a very clean site that has 2 great functionalities called "Trust Flow" and "Citation Flow". These are pretty accurate indicators of your domain authority. The higher it is (goes up to 100), the higher your domain authority.
It also gives you very good information on the backlinks that linked to specific pages on any website in existence. You can download reports in Excel and analyse those backlinks.
Ahrefs is a bit newer, but generally agreed to be the up and coming star of SEO analysis. It basically does what Majestic does, but has a different index. It also has great filter features:
Lost links
Links by anchor texts
Referring domains – With new & lost backlinks
Referring IP's
Most linked pages
TLD's type (Governmental, Educational and others)
Gorgeous graphics with website's backlinks.
So you can really make some interesting reports depending on what you're looking for.
One important point – Google loves governmental and educational links. Any government or university websites that point to your site are going to give you added authority.
Now, some of those backlinks are going to be directories. Directories are an easy way to get backlinks – you won't need to write any articles, you just submit your website to there directories and wait until they're accepted.
Those 3 applications are all pretty expensive, and the data they give you can be confusing at first. But if your web marketing is important to you and you want your website to perform, then it makes sense to find out what is happening elsewhere. It also gives you valuable control – too much information out there is unreliable and based on hearsay. These applications are concrete and what SEO experts use. You can trust them.
Conclusion
As web marketing is becoming more and more important, it's just as important to better understand how and why your website is performing, and of course how your competitors' websites are doing too. In the search for increased domain authority, a concept that Google actively promotes and wants, then I strongly recommend you invest in a tool like Buzzsumo, Majestic SEO or Ahrefs to see what topics, social media and websites are sharing so you can get ideas for your own site. If you're going to write articles for your blog or site, then you can do a lot worse than finding out what is already working well out there and follow suit;
Joss Frimond is a sales and marketing expert for the ELT industry. He runs Linguaid, a consultancy to help language schools and independent teachers to get more students. You can find more articles, including "22 actionable marketing tips for independent ESL & TEFL teachers" and access to 2 free eBooks at www.linguaid.net/blog.
https://linguaid.net/wp-content/uploads/competitor.jpeg
197
300
Joss Frimond
https://linguaid.net/wp-content/uploads/logo-linguaid-2017-uk-small-230.png
Joss Frimond
2015-07-05 20:08:20
2015-07-05 20:08:20
How to see what your competitors' sites are doing