6 reasons why language schools make great businesses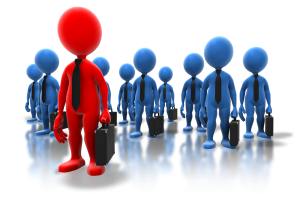 People working in language schools are often quite isolated from other industries and unable to compare their companies to other professions. As there are no university degrees in working or running a language school (it's not something children grow up hoping to do), it can actually be quite eye-opening to understand just how professional language schools can actually be.
I've probably spoken to over 500 representatives of language schools in my 15 years in the business, whether it's doing training, coaching, consulting, diagnostics, market studies or trade shows. I've also worked in other areas of training, and am fascinated by market data.
I think that this has given me a good (perhaps a little biased) view on the industry, and so here are 6 reasons why language schools make such great businesses.
They're good at communicating
Communication in language schools is not just a buzz word. Their core mission is to improve communication in another language. Added to that is the vast quantity of people a language school has to deal with every day (staff, teachers, students, agents, suppliers, clients, etc.). It is fundamental that language schools themselves need to know how to communicate while they teach how to communicate: internally and externally.
Knowing how to welcome people within their organisation is just a small part of where language schools excel at communication. Language school personnel often consider themselves "people people". Language teachers can't teach well without liking other people. The ability to listen, to ask questions and show genuine curiosity in others is a quality that can be found time and time again.
Furthermore, consider multi-channel communication: language schools work in an international environment, so mastering communication tools is also a must. They are often very knowledgeable about conducting conference calls and using other distance communication tools such as Skype and Google Hangout. Sometimes these tools even double as teaching tools.
Effective communication within a company is paramount to good business performance. As this study reports, communications research finds that effective communications leads to more successful projects, allowing organisations to become high performers (completing an average of 80 percent of projects on time, on budget and meeting original goals). These organizations risk 14 times fewer dollars than their low-performing counterparts.
They're good for the economy
Language schools are very good for the economy. It's NOT just about simple trade between a seller (the school) and a buyer (the student), but the consequences of what this trade does for the whole economy.
A 2014 BVA study commissioned by Campus France for French Language Training in France says that French language training provides a €1.7 billion (US$2.1 billion) in direct, net economic benefit to France. However, BVA points to a number of additional impacts beyond direct inflows and outflows of funds, such as:
41% of international students work during their stay, and contribute to public health and pension funds as a result (while rarely benefiting from those programmes themselves);
85% of survey respondents indicated their intention to return to France for tourism in the future;
70% indicated their study experience would have a positive impact on their desire to buy French products in the future, and nearly 80% said it would increase their interest in working with French companies.
The study also found that the experience of studying in France greatly improved foreign students' perception of the country. Overall, nine out of ten respondents would recommend France as a place to live, visit, or study. This leads the report's authors to characterize international students as, "excellent ambassadors… who are prepared to promote France in all fields."
Beyond the direct economic impact, language schools are therefore ambassadors for further trade due to their efforts to make the students course satisfactory.
They take quality seriously
The issue of quality has been an important one for years within the language school industry. Although it can never ensure that the student has an effective course, it goes some way to reassuring the prospective student of the schools good intentions.
Having all of these different quality schemes and tools means that language schools have to make quality a priority. It is no longer a question of standing out amongst the crowd, but making sure they don't get left behind.
They provide a real, value-added service
Last year, I worked with LLAS at the University of Southampton. A while back, they brought out a list of 700 reasons why it's good to learn a language. There is no downside to learning a language. Here are a few reasons why learning a new language is so valuable:
Suddenly language courses seem quite cheap really, don't they?
They work in a sustainable growth industry
Language learning is a huge growth industry. Obviously, the world population is growing, and with it the need for all of these new people to communicate with each other, but figures and projections have been made to show what is in store for the language industry in the future.
There are currently 1.75 billion English speakers (of various levels) in the world right now. The British council projects that there will be 2 billion in 2020. They also say that only 15% of these people access of learners to formal ELT.
In 2012, GSV advisors said that the size of the Global Language Learning market was $115 billion, with a 2015 estimate at $198.7 Billion and a 2017 estimate at $286.2 billion, a 20% CAGR growth. The figures are probably too good to believe, but other experts such as Ambien Insights (albeit with a smaller market) also project significant growth.
Last year a Deloitte-ALTO study said that 50% of the language schools surveyed had an increase in EBITDA.
Language training is here to stay. The modalities (distance language learning is growing even faster) may change, but the need is here, and will remain so for a long time yet.
They're multicultural
Language schools embody diversity: they tend to have a workforce comprising of people of different origins, races, sexes ages and cultures, and this brings many advantages: tolerance, open-mindedness, and good communication, which are all good requisites for successful and sustained business performance. As this article states, having many different nationalities working in your company is actually a huge asset.
A Forbes study in 2011 went further and said that diversity in the work place actually fosters innovation. Although, it was focussed on large companies, it clearly states that a diverse and inclusive workforce is crucial for companies that want to attract and retain top talent. Nearly all respondents reported that their companies have diversity and inclusion strategies in place. So what these huge international companies are actually trying to develop comes almost as a given for any decent language school!
Conclusion
So there you have it, if you work in a language school I hope I've warmed the cockles of your heart, and you're feeling a little better about your job. Why not share this your colleagues and followers and show them the love too. 😉
To sign-up for our newsletter, please click here. To have a look at other articles on our blog, please go here.
https://linguaid.net/wp-content/uploads/professional-e1424815743816.png
206
300
Joss Frimond
https://linguaid.net/wp-content/uploads/logo-linguaid-2017-uk-small-230.png
Joss Frimond
2015-02-24 21:11:29
2015-02-24 21:25:15
6 reasons why language schools make great businesses